VIDEO: Halloween at the White House with President Trump and The First Lady
Home » Blog » Halloween Headlines
October 29, 2019 By Wendy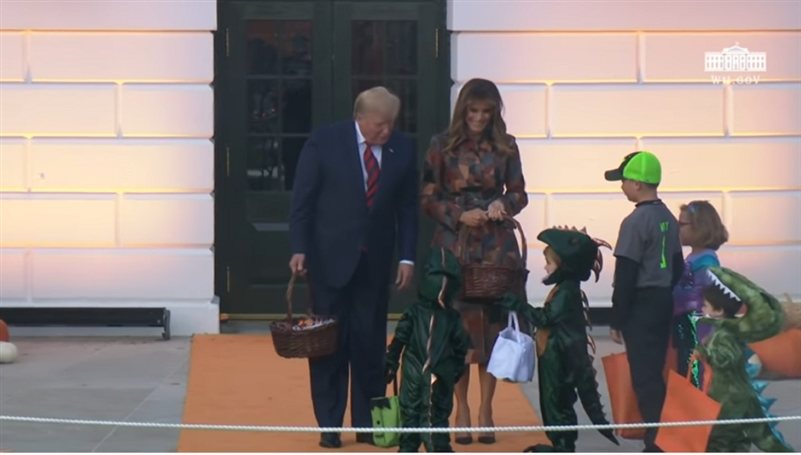 President Trump and The First Lady Participate in Halloween at the White House
Photo by:
The White House via YouTube
For Halloween 2019, the White House was decked out to a haunted forest theme. The celebration began on Monday night with President Trump and First Lady Melania Trump hosting trick-or-treaters and handing out candies. Other agencies were also on hand to help with the festivities.
The celebration included the Air Force Strolling Strings playing "The Addams Family" theme song and other spooky tunes and songs like "Thriller" from Michael Jackson. The Secret Service showed off the presidential limo known as "The Beast." NASA showed off the space suit for spacewalks. There was also the U.S. Dept. of Agriculture with their interactive activities.
Check out the full Halloween festivities that took place at the White House below!

Video from The White House via YouTube