What Does Michael Myers Do the Day After Halloween? Short Film 'November 1st' Shows Us!
Home » Blog » Iowa's Local Halloween Fun Guide, Halloween Headlines
November 2, 2017 By Chelsea T.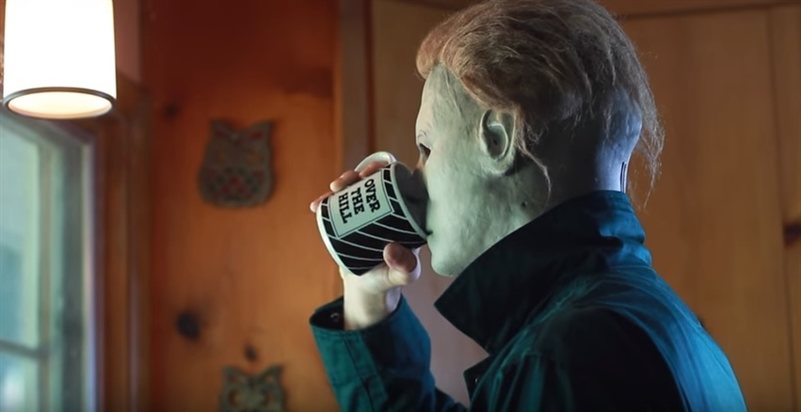 Michael Myers enjoying a cup of coffee.
Photo by:
November 1st: A Short Film via YouTube
We all know the story of Michael Myers and what he does on Halloween, but have you ever wondered what the character does the day after? November 1st, a short film, was released by Fright Rags Productions, answering the question for us.
The three-minute online film shows horror fans what one of our favorite killers is up to after he causes havoc on Halloween. And oddly enough, it appears that he's a regular guy who seems to be just like the rest of us.
The video shows Myers sleeping in, drinking some coffee, taking the garbage out, going to a local cafe, and renting a video on VHS. Pretty average, huh? And of course he is still dressed as the Michael Myers we all know and love!
What did you think of

November 1st

? Let us know in the comments below!