Hulu Gets Cord-Cutters Into The Halloween Spirit with "Huluween" Event Featuring Scary-Good New Specials
Home » Blog » Iowa's Local Halloween Fun Guide, Halloween's Hottest Trends, Halloween Headlines
October 23, 2017 By Cait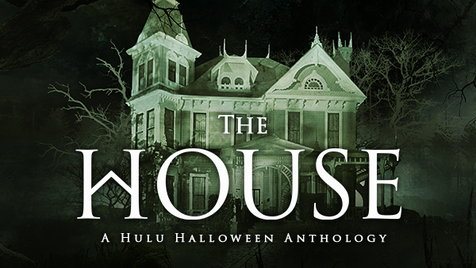 Hulu is Offering Up Big Scares in Small Packages with its short film horror series "The House".
Photo by:
Hulu
Online streaming service Hulu is letting cord cutters get in on the Halloween Fun this season by offering up its own scary-good Halloween Specials this October in addition to rounding up the usual suspects when it comes to Halloween Classics in their special Hulu Halloween Section. While it's always fun to take a trip down memory lane by watching some holiday classics and horror movies each Halloween Season, what's most exciting about Huluween is their all new, short-film-style anthology titled "The House", which consists of six short "mini episodes", three of which were released on Friday, with the second set up episodes due for release this upcoming Friday, October 27th.
According to Hulu's main description for the series, "The House", the central point the series focuses on, was "constructed from the Tree of Knowledge", and travels through space and time, seeking out evil. This is a theme well known to horror and sci-fi lovers alike, and by having such a broad focus, Hulu's given itself the perfect set up for each episode and story to be entirely different, with the common theme simply being The House, which it boasts is filled with "dark spirits, demons, and tragedies".
So far, the three shorts that have been released are promising - Episode 1, "The Projectionist", is about a movie date-night gone awry, Episode Two, "Unexplained Phenomena: Part 1", is about a reporter for the fictitious show, "Unexplained Phenomena" investigating a house that appeared out of thin air in a vacant lot, and Episode Three, "Let Us In", is about two would-be burglars who have the tables turned on them when they choose the wrong house to break into.
Over the last few years, Hulu has been releasing a variety of great new content, and if their short sci-fi series, "Dimension 404", which was released this Summer, is any indication of the direction they'll be going with "The House", then viewers are in for a scary good treat.
Haven't had a chance to start the series yet? You can check out Hulu's "The House" here, and let us your thoughts in the comments below!