Ghost Hunts USA to Host Multiple Events at Edinburgh Manor in 2018
Home » Blog » Paranormal Headlines, Real Haunted Places
October 24, 2017 By Chelsea T.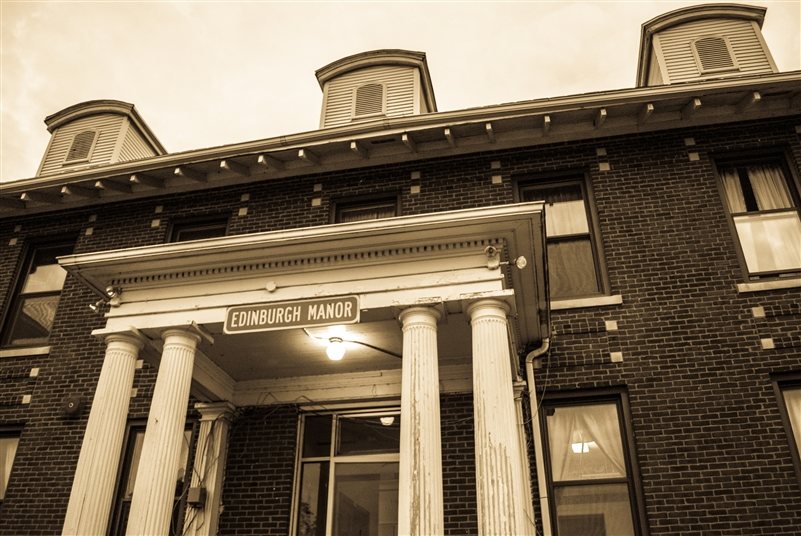 Photo by WindRanch via Flickr
Photo by:
https://www.flickr.com/photos/jetling/9029261693
Edinburgh Manor in Monticello is a well known haunted location and is said to be one of the most haunted places in all of Iowa. For those who enjoy all things paranormal, Ghost Hunts USA will be hosting a numbers of events in 2018 at the Manor, including one in January that is already sold out!
The paranormal hot spot has been featured on The Travel Channel's Ghost Adventures and in a number of paranormal publications due to its eerie activity. One of its famous ghosts is that of "The Joker," who many believe was never even human in the first place.
Those who come in close contact with this entity may suffer from scratches and a choking sensation. And The Joker isn't the only one lurking the manor's halls - there are a number of other spirits said to reside throughout. Will you be able to face them during your tour with Ghost Hunts USA?

The ghost hunts feature the following:
History Tour
Psychic Medium Vigil* (if psychic present)
Group Vigils With Experienced Investigators
Lone Vigils
Overnight Ghost Hunt
Overnight Sleepover in this very haunted location
Use of our equipment which includes, trigger objects and EMF Readers
Free time to explore this location and to undertake your very own private vigils
Unlimited Refreshments, Including Coffee, Tea, Hot Chocolate, Bottled Water and Soda
Selection of snacks


Click here for more details and to purchase your tickets in advance!