Enjoy Some Thrills & Chills this Halloween Season at Eldora Haunted Hospital!
Home » Blog » Iowa Haunts: An In Depth Look
October 11, 2018 By Haunt News & Press Releases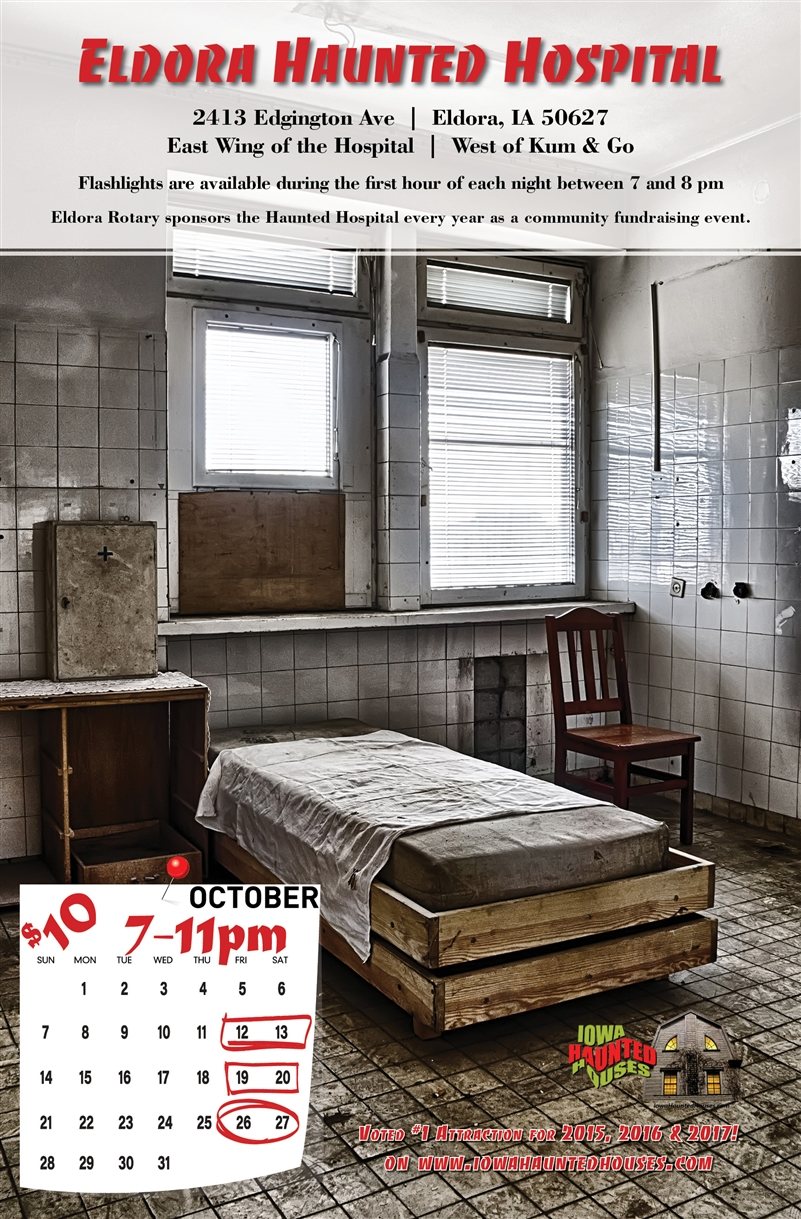 2018 Poster
IowaHauntedHouses.com recently sat down with Marc Anderson of Eldora Haunted Hospital, to discuss what's new at the attraction for the 2018 Halloween Season!
What's new at Eldora Haunted Hospital for 2018? Do you have any new rides, attractions, or special features that Haunt Seekers should know about?
Completely redesigned haunt for 2018! All lines are indoors, located in the basement of our hospital, so bad weather does not affect our guests. Music and food vendors will be located in the basement as well. Come see our new 16 foot vortex tunnel and our wild ambulance ride!
What are you most excited about for the 2018 Halloween Season?
Scaring the daylights out of our guests!
What differentiates Eldora Haunted Hospital from other local haunts in Iowa?
We are a non-profit group operated 100% by volunteers. All proceeds are donated to non-profit groups within our community!
How long has Eldora Haunted Hospital been in business? Can you tell us a bit more about Eldora Haunted Hospital's history?
This is our 7th year of scaring!
What's your favorite experience since opening Eldora Haunted Hospital?
Talking with people who visit from as far as a three hour drive from Eldora, IA
How long is a typical haunt experience at Eldora Haunted Hospital from start to finish?
Most guests average 15-20 minutes.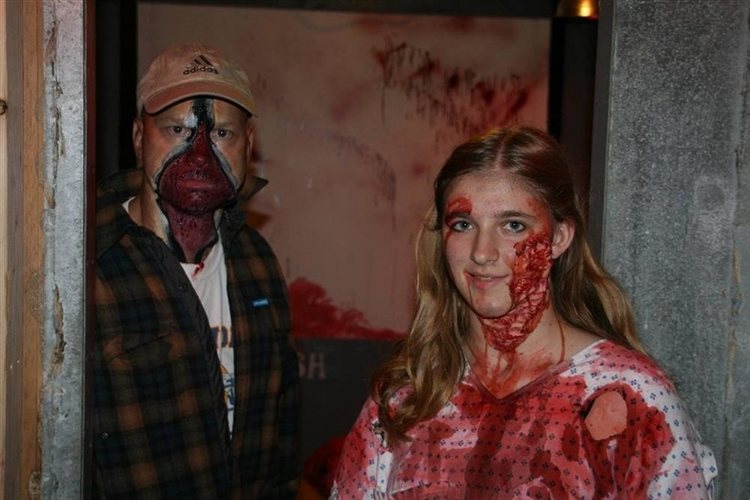 On a scale from 1 to 10, how scary would you say Eldora Haunted Hospital is? Why?
Ask the people who leave with wet pants. They would give it a 10!
Does Eldora Haunted Hospital's property have any real haunted history? Do you have a spooky encounter you'd like to share?
Yes! It's an old hospital! There's tons of stories from old employees of the hospital who still live in the area!
What inspired you to open up a haunted attraction? What's your favorite part of the business?
Eldora Rotary International Club.
How has new technology (i.e. animatronics, special props, etc) helped you to enhance Eldora Haunted Hospital?
Pneumatic props, video effects, and other new tricks have allowed us to pull off some really cool effects.
Can Eldora Haunted Hospital accommodate large groups? How many people can experience Eldora Haunted Hospital together as a group?
we recommend groups of 4, but could have a group as large as 10.
Does Eldora Haunted Hospital offer any special deals, discounts, or coupons?
We are a high quality haunt at a very low price ($10) every night, thanks to all our volunteers
Anything else you'd like to let us know about Eldora Haunted Hospital?
Our haunt operates with the help of 30 high school students, on average, every night! They are FANTASTIC helpers!